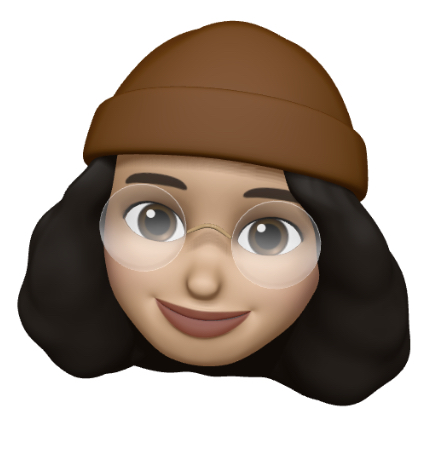 Priscilla
Dorothy Delong
Photography Portfolio, Web Design and Research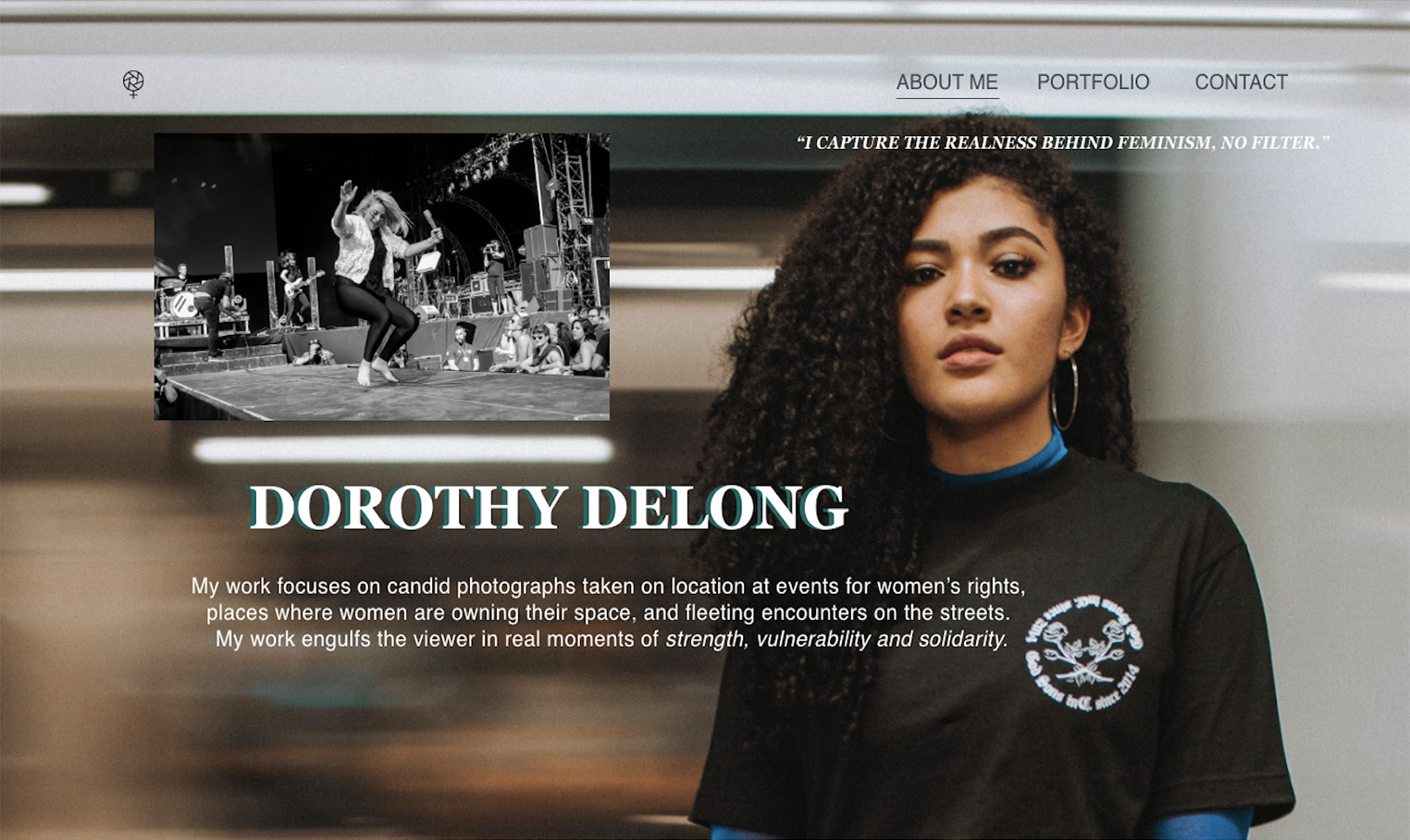 Project Scope: 1.5 weeks
Project Type: Contract
Role: UX Research, Prototyping, Ideation, UI Design, Web Design
Tools: Paper, Pencil, Pen, Figma, Adobe XD, Adobe Photoshop
Problem Statement:
"How do we make this site a one stop shop for both of Dorothy's main customers?"
What is the goal?
Dorothy Delong has requested a single page portfolio website that will entice magazines to purchase her photos for publication, and help her showcase her work in domestic and international museums.
Scope & Constraints?
The main constraints for this project were that Dorothy really wanted her portfolio to strictly fit on one page, artist statement easily accessible, and include all her main social media links.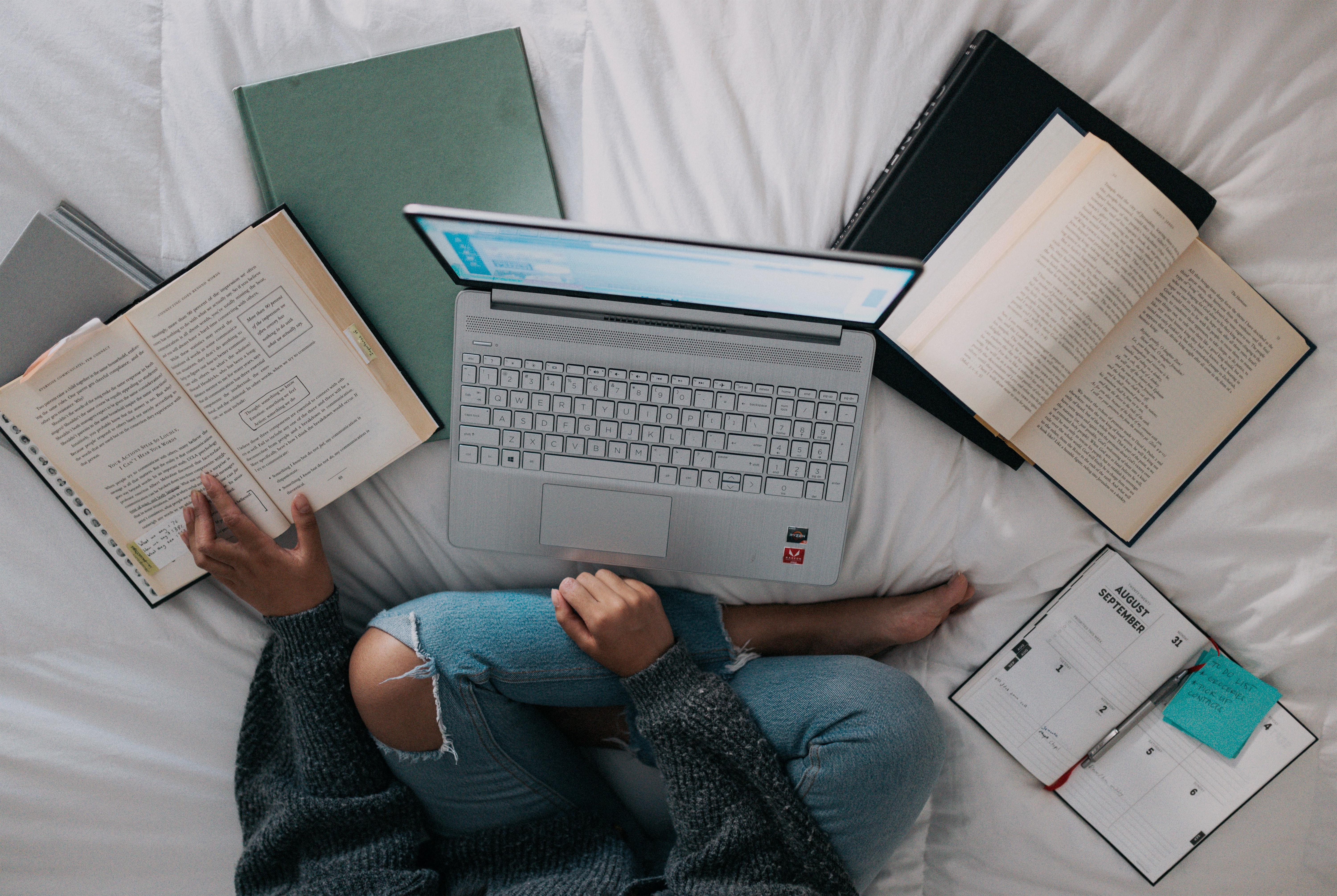 Let's Get Started:
First things first,
Define the goal/problem ✅

Research

Analyze results

Ideate

Prototype

Design

Submit for feedback (2-3x's)

Final design

— or that's how I like to start my process!
I started with getting to know my client a bit better. I already know who she wants to reach with this portfolio, but now I need to know —
Martinique Monroe is a freelance photojournalist based in Austin, Texas.
Adhemas Batista, is an artist and designer based in Los Angeles, California.
Sarah Maple's site seems like it's directed more at galleries/museums based off of the initial landing page. The first image is a photo, taken of her work in a gallery/museum.
Graciela Magnoni's site starts with a single image, and you can click through a number a photos to the left. Choosing a single photo for the home page can be really impactful, communicating what you might see in Graciela's body of work.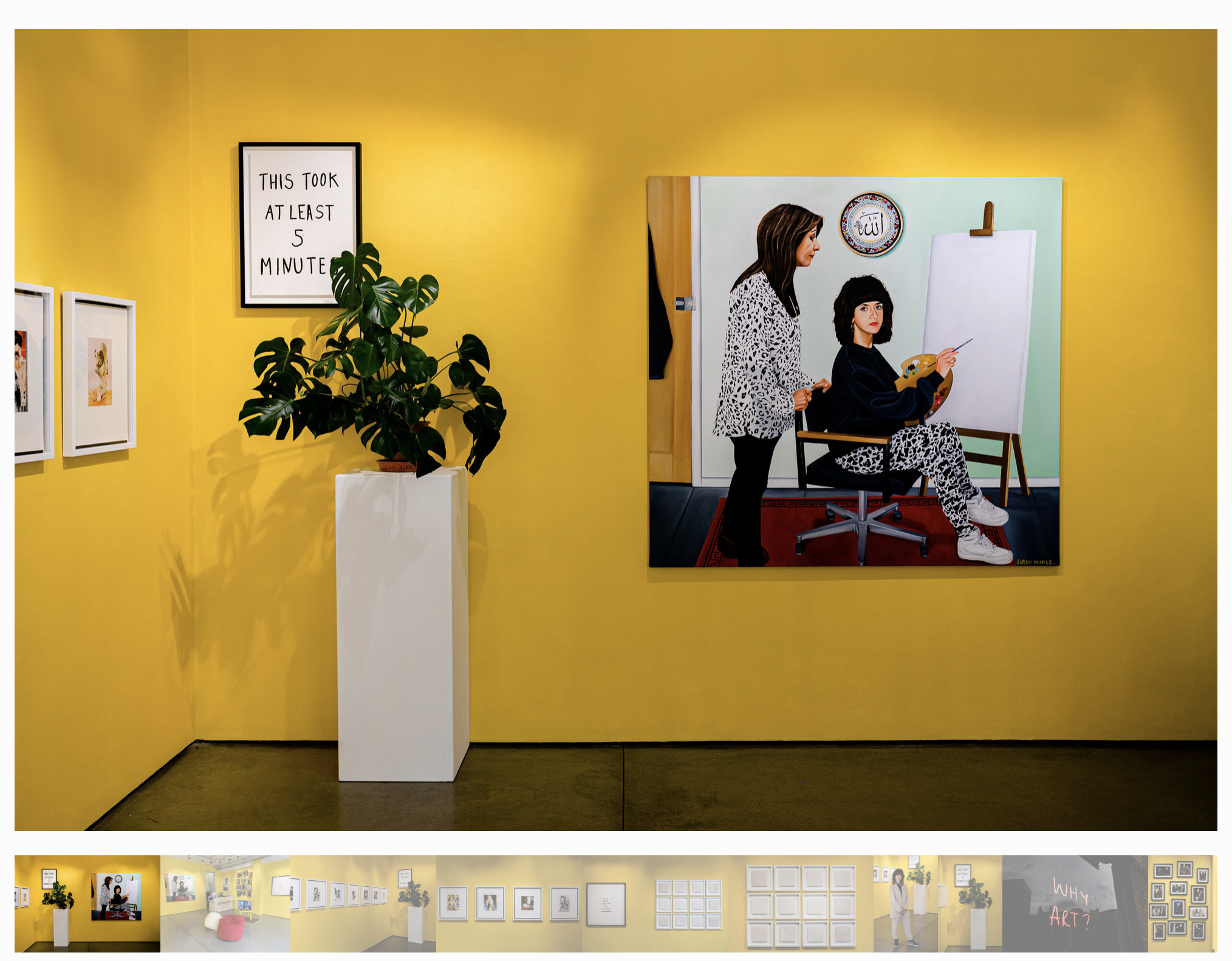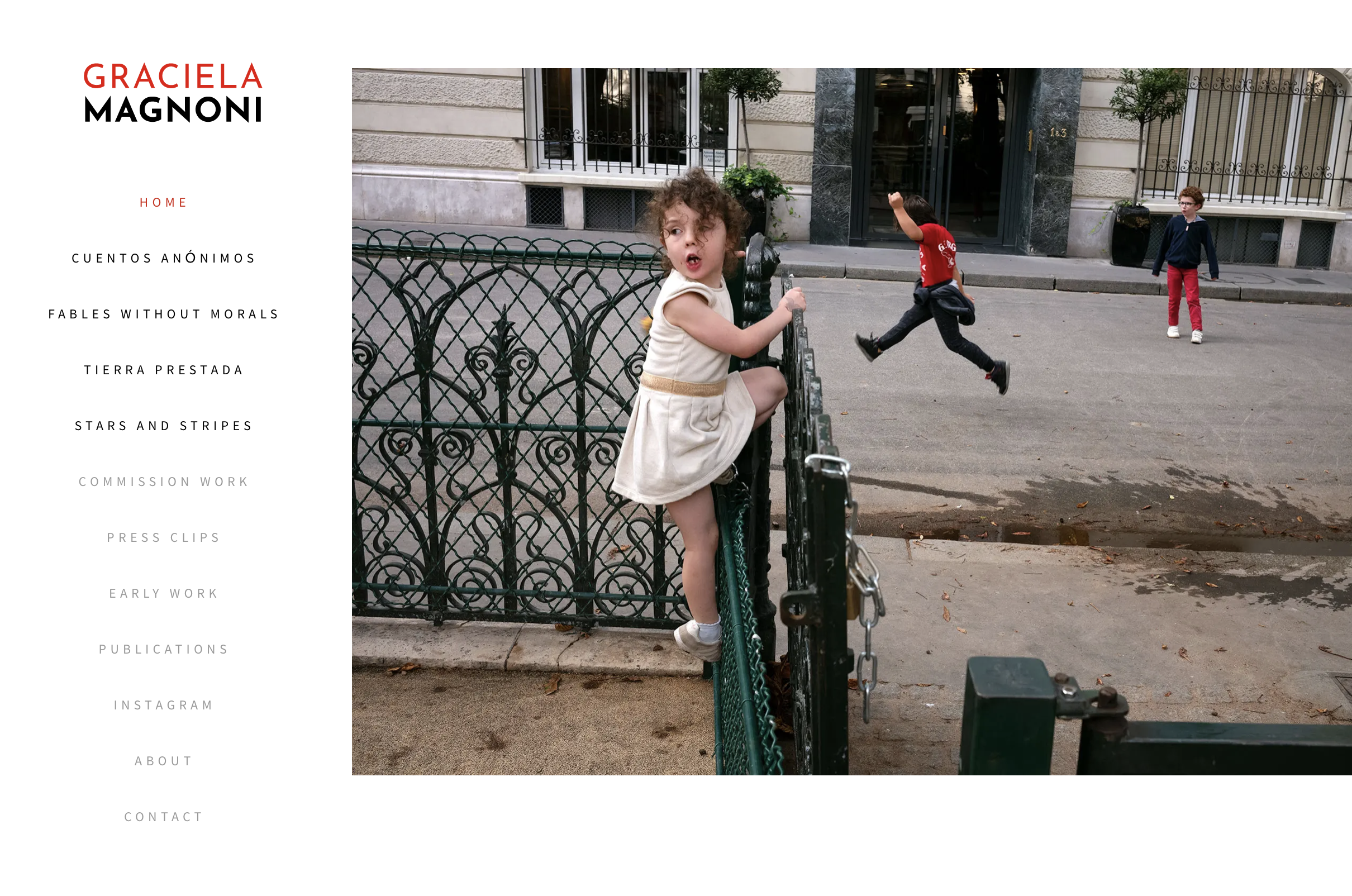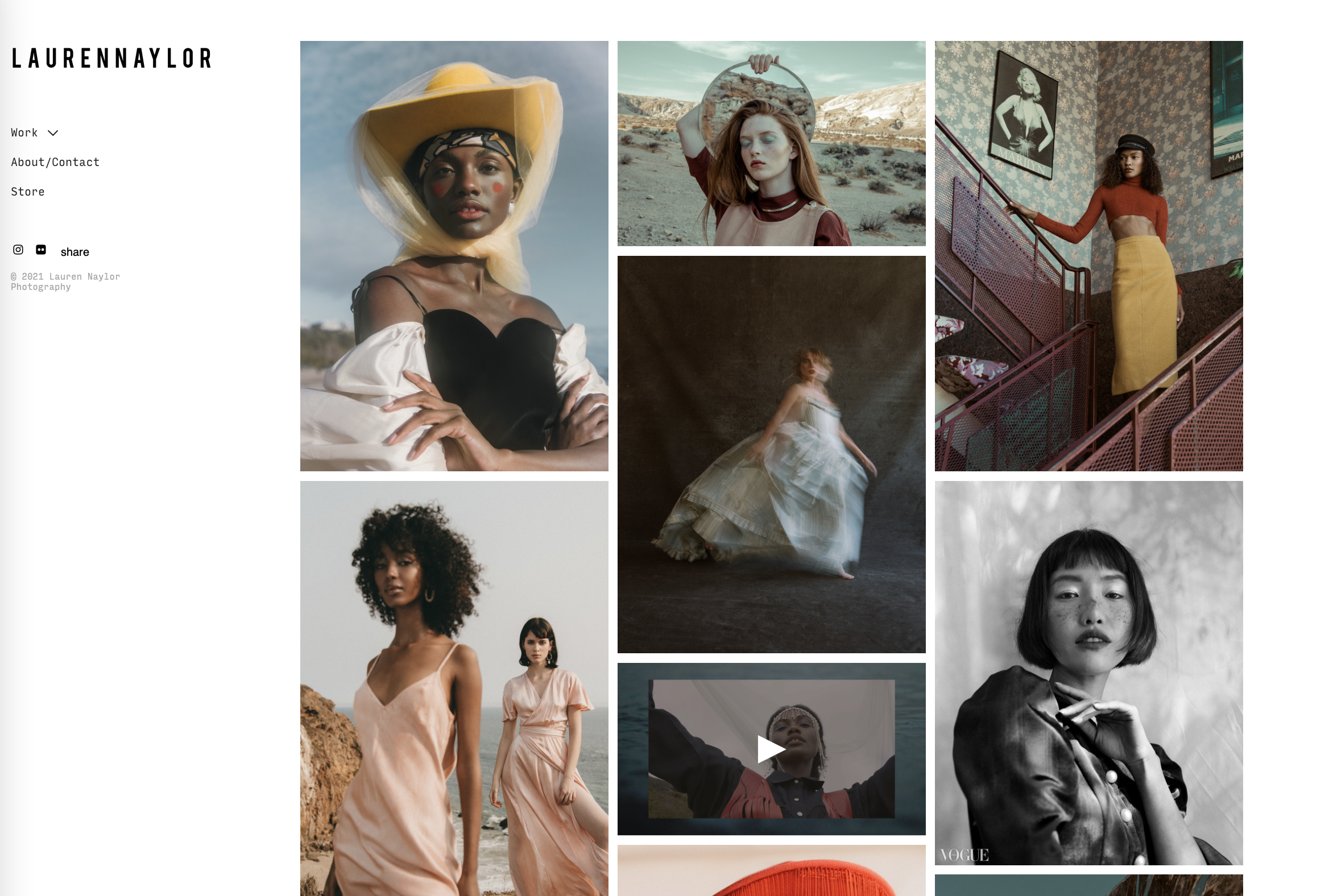 Findings:
The research revealed that the focal points in these portfolio's were the images, and used very little text, typically for an artist statement, nav bar or name.
Based on my research, I identified that a grid-based layout for Dorothy's portfolio would work best. This design layout would allow for her to showcase multiple photos and her versatility. For example, she could share action shots, color, black & white, and regular portraits as well.
Next, I like to go over what materials I already have at my disposal and my research findings. Dorothy shared a headshot of herself, a few of her favorite photos and her logo.
What differentiates Dorothy's images?
Majority of the photos are candids. Differentiating them, the black and white images capture people more in-action, while most of the color images are captured in stillness.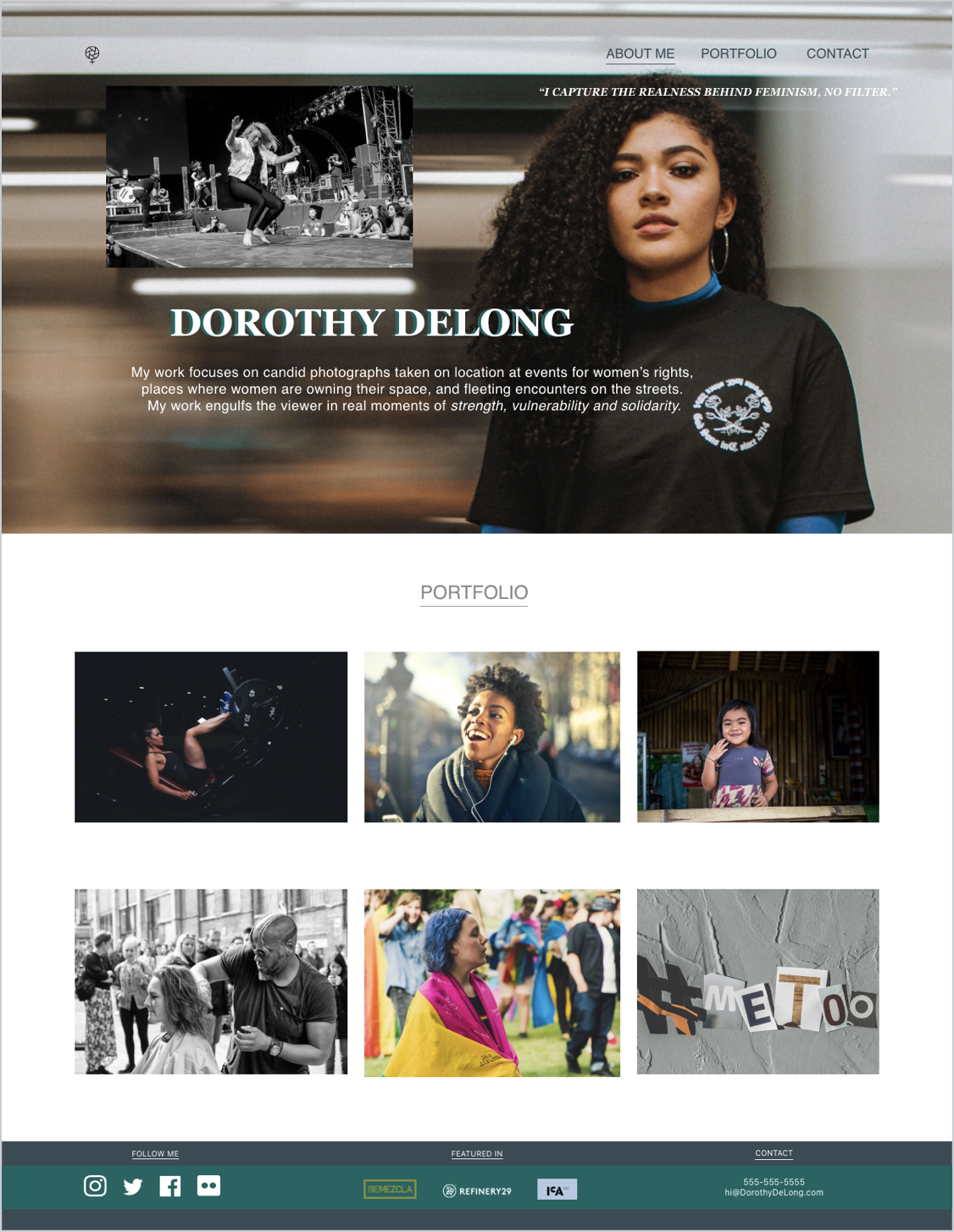 Making Revisions
Dorothy wanted to use more white space, and also include a few more images in the grid.
I made these changes by removing the background image, #MeToo, and making it part of the top six photos. If you include the image layered on top of Dorothy's headshot, I was able to highlight seven different photos.
I really wanted the images to tell a story, the woman at the gym showing her physical strength. The two young girls exuding happiness. The two images afterwards, experiencing life, and ending on a powerful message.
The goals is to show how Dorothy's work focusing on women owning their space in multiple settings, because feminism is everywhere you look.
Takeaways
The impact of this led me to create two prototypes,one prototype with one row and three columns to highlight her top three photos. The second was with two rows and three columns, top pick her top six, instead of just three. Additionally, I found a way to include a headshot of Dorothy, and her artist statement within one another. Allowing for more of a personal impact, to see the face of the individual who would speak these words. I also added in the logos of all the online magazines, museums, and galleries who have showcased her work in the past for reference.
In the future, I'd like the opportunity to test expanding this grid format to include more of Dororthy's photography. Or by finding an even more minimalistic approach, by utilizing only one or a — maximum of two images to make it even more visually striking.
"It's everything I wanted, and more."